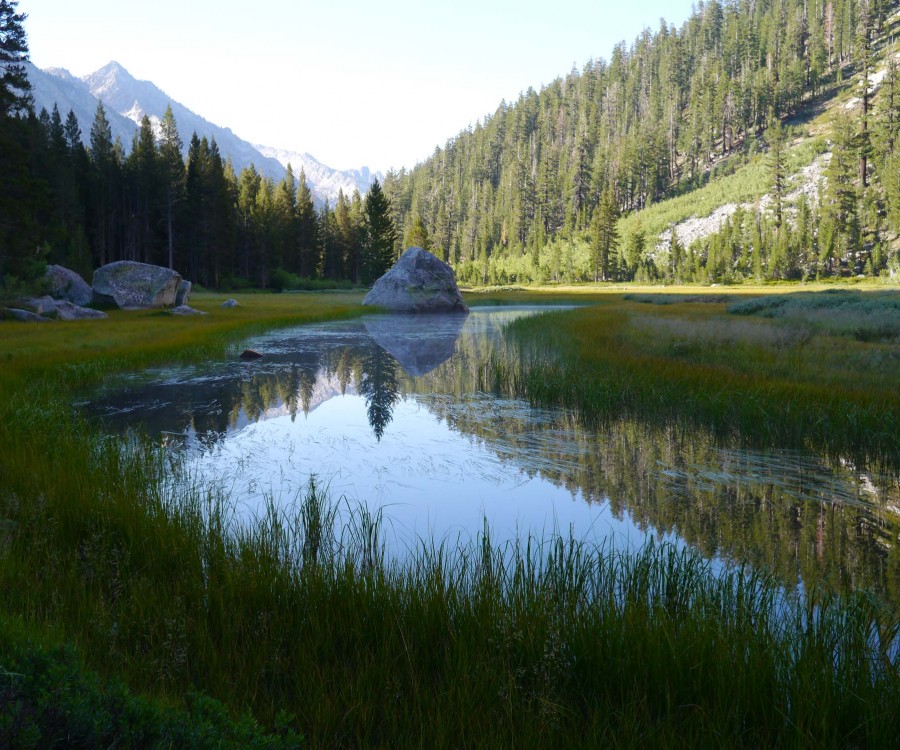 Daily: 12.1 miles
Trip: 149.0 miles
Camp: Upper Palisade Lake
We had a lovely campsite. The ranger's cabin was right there. The creek was within a few steps. And we had lots of other campers to keep us company! The problem? When you wake up with certain pressing bodily functions, there's no place to go! I packed up the fastest I have yet on this trip and walked in a tightly controlled manner down the trail until I was clear of the campsites. Then I scooted into the woods, flipped over a rock and took care of business. Phew! And you're welcome for passing along the details!
It's the third week of the hike and my appetite is ramping up while my body falls into predictable patterns. I'll keep this one in mind when setting up future camp sites!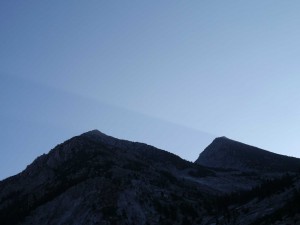 The walk was easy and beautiful much of the morning. Green One's camera battery died, unfortunately and his spare wasn't charged. Muir Trail Ranch hadn't let us charge devices since they were low on power. They get their energy from a small hydroelectric system and the water wasn't running high enough. So we're down to a single camera. The good news is that it's a heck of a camera (Lumix G3) loaned to me by my friend Tom Heim. And with three batteries, I'm pretty sure not to run out of juice – even during this 13 day stretch!
After seven miles of slight down and slight uphill walking, we took an early lunch break – Elevensies. Then we started up the 1500 foot Golden Staircase. It's one of the iconic spots on the trail where tons of trail work has been done to get hikers from Deer Meadow up to the Palisade Lakes. I'd pictured climbing stairs for a mile but instead found a fairly endless set of switchbacks as we climbed out of the forest and up into the rocks. Nice thing was the constant minty smell as we brushed against Pennyroyal while climbing. We moved fast up this stretch, passed a trail crew near Lower Palisade Lake and set up camp above Upper Palisade Lake around 2pm.
As much as I was hoping to camp closer to the lake and spend my time fishing, I love early camp sites! 45 minutes of relaxing once my tent was set up, then a bandana bath, eating, drinking, eating some more, then having dinner. We played Scrabble and I won this time. Then it was bedtime around 8pm.
Since we have hard days planned four of the final five days of the hike, let's see what tomorrow brings!
Day 16: In Which We Climb Two High Passes and Learn It's Dumb to Climb Two High Passes in One Day